Gr. 10 Literacy Test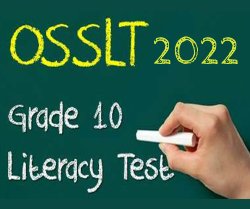 What

Gr. 10 Literacy Test

When

11/29/2022
The test will start at 8:00 AM.
There are two sessions that will be completed consecutively.
Each session may take approximately 60 minutes.
All students are entitled to extra time.


Monday, November 28th
Mr. Day's period 1 class & Mr. MacKenzie's period 1 class

Tuesday, November 29th
Mrs. Retty's period 1 class & Ms. Taillefer's period 1 class

Wednesday, November 30th
Grade 11 and 12 students who are rewriting the test.

Parents and students should contact Mrs. Peckham with questions.
Copy to Google Calendar
•
Download iCal Event